As surveyors, we spend all day on our feet, so wearing a good pair of boots is important for short-term comfort and long-term health. Here is a list of surveyors' preferred boots as surveyed on Reddit:
What to Consider when Buying Surveying Boots
There are many things to take into consideration when buying boots as a land surveyor, these include:
Do they need a steel-capped toe?
Carbon fibre vs steel-capped toe?
High ankle vs low ankle.
Hiking boots.
Working in wet or snowy conditions.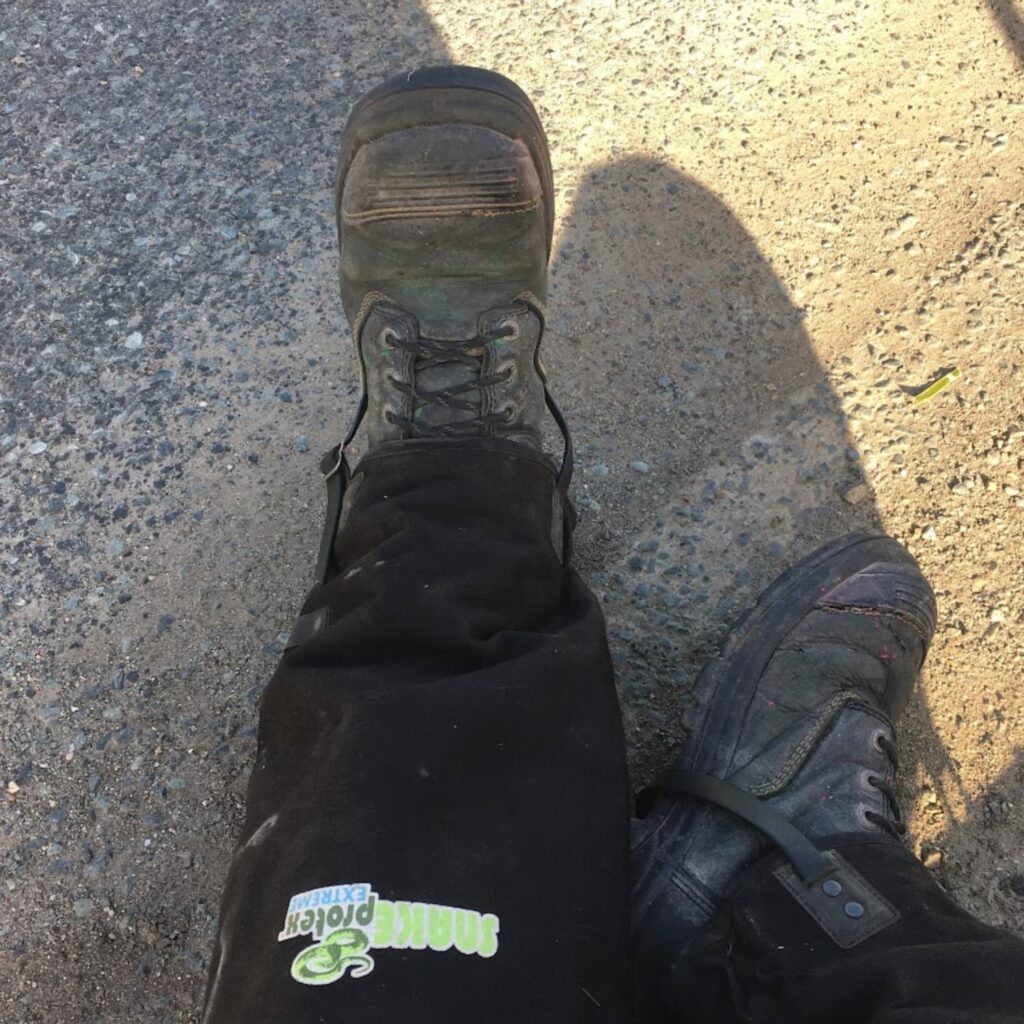 Steel-Capped Boots or Not
Most construction sites today will require everyone on site to be wearing work boots that have inbuilt toe protection. These can be either steel-capped or carbon fire-capped boots.
If you are not working on construction sites, and your company doesn't have a requirement to wear steel-capped safety boots, then you can also consider hiking boots as an alternative.
Why Should You Get Steel-Capped Safety Work Boots?
I wouldn't consider getting hiking boots for surveying work if I was going to be spending a lot of time in the bush. At one site I was on, there was a person walking around the bush, and he felt a huge whack on his foot. He looked down and saw what looked like a snake bite on the end of his boots.
If he didn't have steel-capped boots on, this snake might have been able to bite through a more breathable material and inject him with poison.
Carbon Fibre vs Steel-Capped Boots
Carbon fibre capping (also referred to as composite material) weighs around 1/5 of steel-capping. If you are spending a lot of your day walking, having a lighter boot will make your day just a little easier.
Carbon fibre boots can be more expensive though, and the carbon fibre isn't as strong as steel-capped boots.
Also if you are flying in your work boots, you won't need to take your boots off at security as there is no steel in the boots.
| Advantages of Carbon Fibre-Capped Boots | Disadvantages of Carbon Fibre-Capped Boots |
| --- | --- |
| The carbon fibre toe weighs around 1/5 of the weight of a steel toe. | Carbon fibre isn't as strong as steel. |
| Boots with a carbon fibre toe don't need to be removed at the airport security check-in. | Boots with carbon fibre-capped toes are generally more expensive. |
| Less fatigue if on your feet all day as the boots are lighter. | |
High Ankle vs Low Ankle
You can choose to have a boot that goes above your ankle or below your ankle. The advantage of having a boot go above your ankle is that you are less likely to roll your ankle in the field.
Personally, I would never get low-cut boots for this reason. I know my high-cut boots (150mm AT Olivers) have saved my ankle many times.
But having a high-cut boot also adds more weight and would be less breathable as well as more of your leg is covered with the leather boot.
Weather and Site Conditions
Do you expect to be working in wet or snowy conditions a lot? If this is the case you should consider getting some rubber boots. If your regular leather work boots are continually exposed to water and never properly dry out, they will end up mouldy and smelly.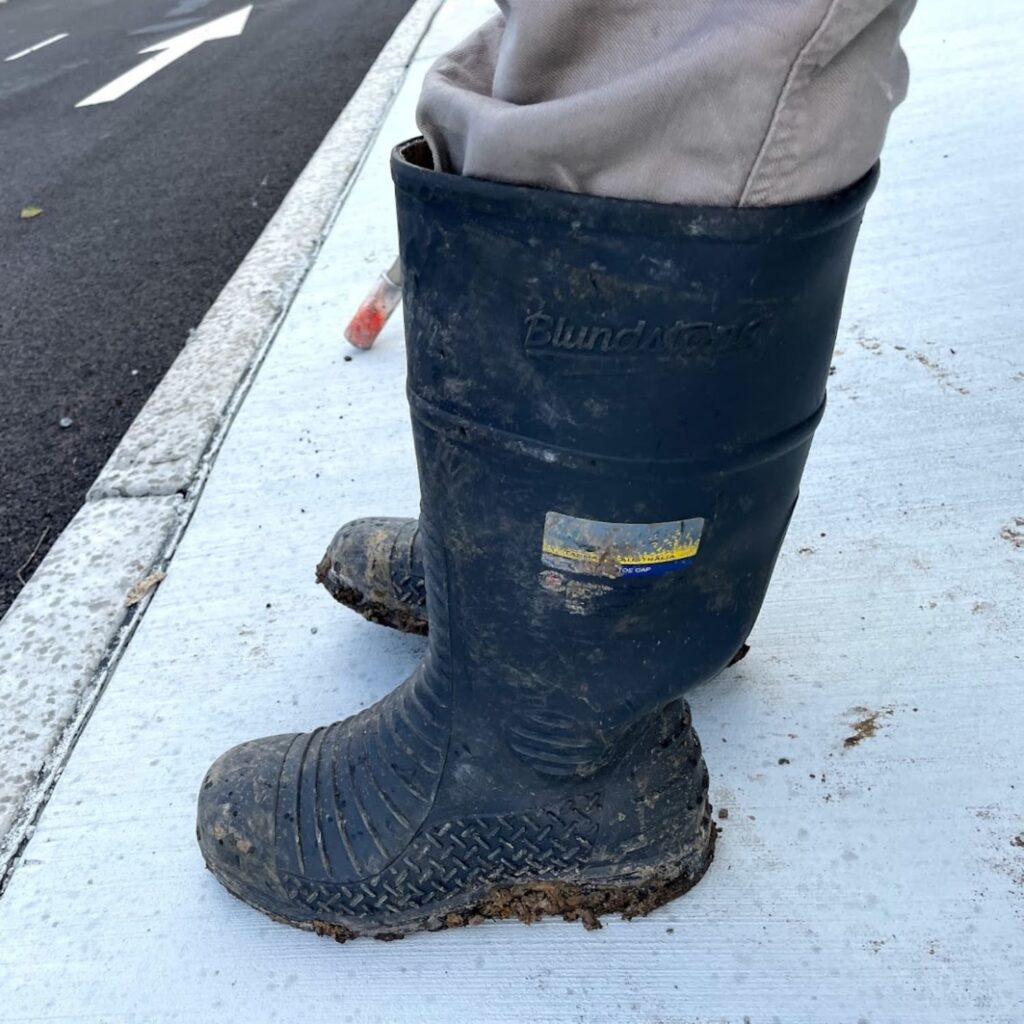 Hiking boots for surveyors
The following list of hiking boot brands has been recommended by other surveyors on different Reddit threads.
Scarpa Kailash boots
North Face Hedgehog
La Sportiva